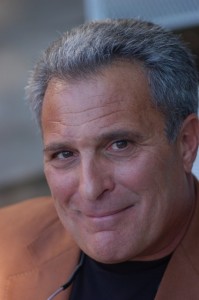 Dr. Ralph Diner is a medical psychologist with advanced credentials and specialties in multiple areas & treatment techniques. His undergraduate training was at New York University and his Masters & Ph.D. were awarded from the California School of Professional Psychology at Berkeley. His post-doctoral Masters of Science in Clinical Psychopharmacology is from Alliant University and he received further training at the Southwestern Institute for the Advancement of Psychotherapy at the University of New Mexico.
Dr. Diner has provided technical consulting for the television and film industry on talk shows, reality programs and a handful of scripted projects. He is a popular public speaker on topics ranging from "Big Pharma, Drugs & You," "Healthy Wealth in Children," the "Role of Hormones in the War of the Sexes," to how to "Rectangularize Your Life Curve." He has also appeared on multiple television and radio talk shows.
His long term pro bono advisory with hospice and his crisis management work at Virginia Tech subsequent to the traumatic shooting event have resulted in recognition from the Mayor of Los Angeles, the California State Senate, the California State Assembly, a Certificate of Congressional Recognition, and the Bronze Service Award from the President of the United States.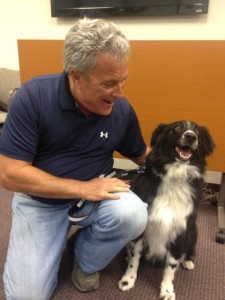 In private practice, along with his "Co-Therapist" (and rescued service dog), Buddy, Dr. Diner is known as an articulate speaker with compassionate insight into those with whom he works. He possesses an active, engaging style that helps to define avenues for emotionally corrective experiences and lasting change. He has trained and supervised numerous psychologists over the years and has managed clinics, groups and personnel nationally.
Areas of expertise include Obesity, Eating Disorders, Catastrophic Trauma Recovery (including PTSD), Anger Management, Marriage & Couples Counseling, Drug Rehab, End of Life Issues, and Finding a New Future After Loss & Bereavement.