I have been involved with media in several different capacities – on camera and off.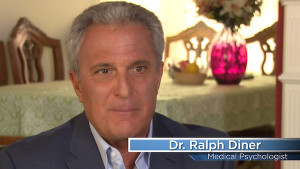 Throughout my career, I have been fortunate to provide my opinion as an expert for news programs on television and the radio. I am regularly called upon because of my ability to distill difficult concepts down to easily understandable sound bites, to instill humor into hard to swallow subject matter and for my knack for introducing analogies & metaphors to illustrate concepts.
Topical news stories featuring celebrities and newsmakers that suffer human failings are ever present in the media. I can speak to the psychological impacts of all types of stories on the subjects, their families and their affect on the public at large for a broad range of topics such as marital infidelities, domestic abuse, healthy wealth, anger issues, major trauma (plane crashes, school shootings, etc.) and much more.
Some interview samples can be viewed by clicking on the following Watch button: 

An excerpt from a recent 790 KABC talk radio interview can be heard by clicking on the following Listen button:

I have been engaged by television networks and production companies to consult on numerous projects (theatrical and broadcast) from script fact checking, to casting for archetypes and emotional stability, and on through production for accurate implementation. My experience with catastrophic trauma and anger management has primed me for providing therapy services for unhappily exiting reality show cast members, talk show guests and game show contestants.
In the business realm, I can provide services to assist with team building, enhancement of interpersonal communication and sales insight consulting. I have assisted corporations and executives of all levels in meeting and exceeding their objectives and am asked regularly to speak on topics ranging from "Big Pharma, Drugs & You," "Healthy Wealth in Children," the "Role of Hormones in the War of the Sexes," to How to "Rectangularize Your Life Curve."